Review: Solstice Rider - Suffer to Glory
Suffer to Glory

Label: Independent
Year released: 2021
Duration: 56:15
Tracks: 11
Genre: Melodic Death Metal

Rating: 3.5/5

Review online: July 25, 2022
Reviewed by: Sargon the Terrible

for:Suffer to Glory



Rated

4.33

/5 (

86.67%

) (

9 Votes

)

Review

This is an unsigned band (really, just one guy) from Baltimore playing the kind of highly melodic metal with harsh vocals that is usually a European phenomenon. Bands like Children of Bodom, Wintersun, and even Eternal Tears of Sorrow pioneered the sound this band is clearly aiming at. Bright, hooky playing, a clean and sharp guitar attack, and keys to add a symphonic gloss to the whole thing. There are some very nice bits on this album, but it suffers from the same problems that often plague bands of this type: the songs don't have enough identity, nor enough ideas to really sustain them. This is well done, but it's been done before and done better.

Click below for more reviews
Latest 0-9 A B C D E F G H I J K L M N O P Q R S T U V W X Y Z Various Books/Zines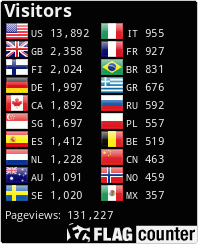 The Metal Crypt - Crushing Posers Since 1999
Copyright © 1999-2022, Michel Renaud / The Metal Crypt. All Rights Reserved.