Review: Wolfbrigade - Anti-Tank Dogs
Anti-Tank Dogs

Label: Armageddon Shop
Year released: 2022
Duration: 10:50
Tracks: 3
Genre: Death/Thrash

Rating: 4/5

Review online: July 24, 2022
Reviewed by: Michel Renaud

for:Anti-Tank Dogs



Rated

4

/5 (

80%

) (

3 Votes

)

Review

Well, damn. These guys sure haven't quieted down since their last album. This is a very short EP, but it's packed with the same raging madness as The Enemy: Reality in 2019. Fast, heavy, pounding, punk-infused heavy metal with an unmistakable Motörhead vibe, especially with closer "Necronomion" which, in the first few seconds, I thought as going to be a cover of "Orgasmatron" (it's not). Nothing fancy here, people, just in-your-face, unrelenting and octane-filled metal that will have you smashing through walls if you try to keep up with the speedy insanity on display here. This is a hell of a lot of fun. It's heavy, fast and unpretentious, just barebones insane metal madness. Need to vent some frustration? This is the soundtrack you need.

Other related information on the site
Review: The Enemy: Reality (reviewed by Michel Renaud)

Click below for more reviews
Latest 0-9 A B C D E F G H I J K L M N O P Q R S T U V W X Y Z Various Books/Zines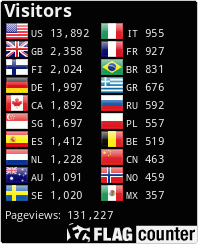 The Metal Crypt - Crushing Posers Since 1999
Copyright © 1999-2022, Michel Renaud / The Metal Crypt. All Rights Reserved.