Review: Sacrifizer - Le diamant de Lucifer
Le diamant de Lucifer

Label: Osmose Productions
Year released: 2022
Duration: 40:12
Tracks: 10
Genre: Speed/Thrash

Rating: 3.75/5

Review online: July 21, 2022
Reviewed by: MetalMike

for:Le diamant de Lucifer



Rated

3.17

/5 (

63.33%

) (

6 Votes

)

Review

Sacrifizer is a French band that plays metal of the black/thrash variety on their debut album, Le diamant de Lucifer. The music is a familiar cacophony of raw guitars and fiendishly fast drums underpinning hellish vocals with perhaps a dash more punk than other bands in the subgenre. I find much of the album a little generic, which is not to say it isn't violently fun while on, just that the songs don't have a lot of individuality, that is until the end of the album. At that point, Sacrifizer really brings their A game and create a creepy, haunted atmosphere. They start with the instrumental "L'entité" with '80s synths and a dark, disturbing vibe right out of the Blade Runner soundtrack. This segues into "La cathédrale," the highlight of the album for me, with its smoother (though no less heavy) riffing and sweet lead work plus cleaner and more tortured vocals that sends chills down the spine. By no means a revelation, Le diamant de Lucifer is sure to please fans of Bewitcher, Midnight, Black Mass, et al.

Other related information on the site
Review: La mort triomphante (reviewed by MetalMike)
Review: Le diamant de Lucifer (reviewed by Sargon the Terrible)

Click below for more reviews
Latest 0-9 A B C D E F G H I J K L M N O P Q R S T U V W X Y Z Various Books/Zines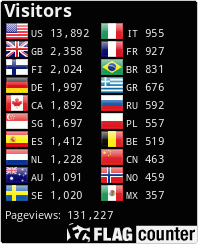 The Metal Crypt - Crushing Posers Since 1999
Copyright © 1999-2022, Michel Renaud / The Metal Crypt. All Rights Reserved.