Review: SoulLine - The Deep
The Deep

Label: Independent
Year released: 2018
Duration: 43:47
Tracks: 10
Genre: Melodic Death Metal

Rating: 3/5

Review online: July 19, 2022
Reviewed by: Michel Renaud

for:The Deep



Rated

3

/5 (

60%

) (

2 Votes

)

Review

I usually shy away from melodic death metal, having largely overdosed on the genre some 20-odd years ago, so I was a bit surprised to find this when digging into older promos. SoulLine are a little different in that they have the expected Gothenburg sound that flooded us in the early 2000s, but they put a lot more emphasis on the melodic side, with a few songs that are borderline heavy/power metal, even using some decent clean vocals here and there. I can't say there's a single song that's really worth mentioning, it's more parts of songs that set SoulLine apart, while other parts are just them playing the part and not colouring outside the lines. I liked this better on the first few listens, but I find it tends to get old very quickly, though the aforementioned melodic—and more upbeat—passages are always welcome when they come out of the speakers. If you can't get enough of the genre and would like something a little different, then this is worth checking out.

Click below for more reviews
Latest 0-9 A B C D E F G H I J K L M N O P Q R S T U V W X Y Z Various Books/Zines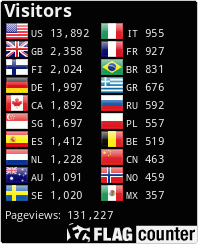 The Metal Crypt - Crushing Posers Since 1999
Copyright © 1999-2022, Michel Renaud / The Metal Crypt. All Rights Reserved.