Review: Nekkromaniac - Plague Eater
Plague Eater

Label: Gates of Hell Records
Year released: 2022
Originally released in: 2021
Duration: 35:55
Tracks: 8
Genre: Black/Thrash

Rating: 3.75/5

Review online: July 10, 2022
Reviewed by: Sargon the Terrible

for:Plague Eater



Rated

3.67

/5 (

73.33%

) (

3 Votes

)

Review

Debut album from this German band who are having a great time playing down and dirty Black/Thrash. If you need a touchstone for this, that would be: Sodom. This is all about the sound of In the Sign of Evil, with speed, slashing riffs, and hollow, reverb-laden bellows. This kind of thing succeeds or fails on the energy and attitude of the band, along with the sheer strength of the riffs, and this band succeeds. It's nothing new, but that's not the point, and this is just a head-flailing good time.

Click below for more reviews
Latest 0-9 A B C D E F G H I J K L M N O P Q R S T U V W X Y Z Various Books/Zines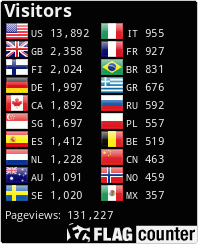 The Metal Crypt - Crushing Posers Since 1999
Copyright © 1999-2022, Michel Renaud / The Metal Crypt. All Rights Reserved.