Review: Gengis Khan - Possessed by the Moon
Possessed by the Moon

Label: Stormspell Records
Year released: 2022
Duration: 36:19
Tracks: 8
Genre: Heavy/Power Metal

Rating: 3.5/5

Review online: July 3, 2022
Reviewed by: MetalMike

for:Possessed by the Moon



Rated

3.67

/5 (

73.33%

) (

3 Votes

)

Review

Gengis Khan's Possessed by the Moon is a crunchy, Euro power metal affair that starts on the melodic side with prominent keyboards firing off melodies worthy of Timeless Miracle on songs like "Possessed by the Wolf" and "In the Name of Glory" before it skews crunchier, à la Running Wild like on "Extreme Power." The songwriting is good but formulaic and lacking any real vocal hooks or riffs that stick around much after the album is over. It is enjoyable while on and should give fans of crunchy power metal another solid record for the collection, but Gengis Khan doesn't display any chops on their third album that would vault it to the top of anyone's playlist.

Click below for more reviews
Latest 0-9 A B C D E F G H I J K L M N O P Q R S T U V W X Y Z Various Books/Zines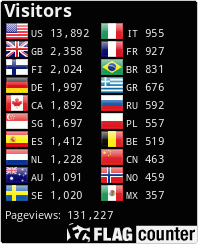 The Metal Crypt - Crushing Posers Since 1999
Copyright © 1999-2022, Michel Renaud / The Metal Crypt. All Rights Reserved.