Review: Caeli - Tied Together
Tied Together

Label: Pure Steel Records
Year released: 2022
Duration: 43:55
Tracks: 11
Genre: Heavy Metal

Rating: 4/5

Review online: July 2, 2022
Reviewed by: MetalMike

for:Tied Together



Rated

4

/5 (

80%

) (

6 Votes

)

Review

Tied Together is the debut album from Caeli, a Swedish band formed in 2019. The style is melodic heavy metal that pulls in varied elements to create a catchy and entertaining listen. Singer Marthina Sjöström has a strong voice and good tone with a lot of charisma. She has the energy of Girlschool's Kim McAuliffe, but the precision of Marta Gabriel, and she adds a distinctiveness to the songs. Musically, the band has a NWOBHM foundation, but a crunchy power metal sensibility with a dark, modern streak. Songs like "Mary and Jane" and "1919" are good, but are really enhanced by the shouted backing vocals which gives them a touch of the epic. There are hints of Dio-era Sabbath doom on "Heaven is Calling" and I can hear heavier Jane's Addiction in the vocal lines on the title track. It might seem like Tied Together is all over the place, but the songwriting is tight and focused, bringing these different elements into a coherent whole. It's great to hear a band create dark and menacing music without relying solely on down tuning and emo screams. This is one for fans of female-fronted metal looking for something that takes metal in a different direction without sacrificing the metal.

Click below for more reviews
Latest 0-9 A B C D E F G H I J K L M N O P Q R S T U V W X Y Z Various Books/Zines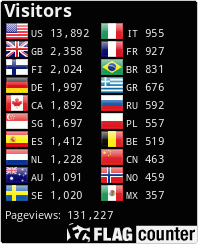 The Metal Crypt - Crushing Posers Since 1999
Copyright © 1999-2022, Michel Renaud / The Metal Crypt. All Rights Reserved.