Review: Echelon - Secret Power
Secret Power

Label: Sleaszy Rider Records
Year released: 2022
Duration: 44:32
Tracks: 9
Genre: Heavy/Power Metal

Rating: 2/5

Review online: June 30, 2022
Reviewed by: Michel Renaud

for:Secret Power



Rated

2.67

/5 (

53.33%

) (

3 Votes

)

Review

Well, I don't know what this wants to be, and I don't think the band does either. This is melodic heavy/power metal that's so all over the place that it sounds like a random compilation of songs rather than an album. Not much, if anything, really sound like it belongs together here. Sometimes it's pedestrian upbeat power metal, kind of catchy but sounding so amateurish that I felt embarrassed just listening to it. Other times there are passages that hint at a more epic vibe, almost like the kind of stuff you'd hear on a medieval movie soundtrack or something like that. There are male and female vocals, and the vocal lines vary a lot in terms of quality, sometimes sounding great, sometimes just OK, sometimes downright cringy. If you pick short passages here and there, there's a lot of cool stuff that hints at the band having some good ideas and actually able to sound good, but Secret Power sounds so disjointed, not only the album but down to the song level, that it's kind of a chore to get through. But there's potential here, all Echelon need to do is sit down and figure out what direction they want to take rather than sound like a compass gone crazy.

Click below for more reviews
Latest 0-9 A B C D E F G H I J K L M N O P Q R S T U V W X Y Z Various Books/Zines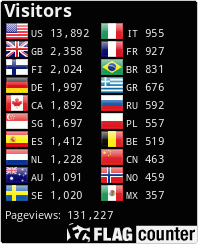 The Metal Crypt - Crushing Posers Since 1999
Copyright © 1999-2022, Michel Renaud / The Metal Crypt. All Rights Reserved.