Review: Wasted - The Haunted House
The Haunted House

Label: Transubstans Records
Year released: 2022
Duration: 38:31
Tracks: 10
Genre: Heavy Metal

Rating: 2.75/5

Review online: June 28, 2022
Reviewed by: MetalMike

for:The Haunted House



Rated

3.83

/5 (

76.67%

) (

6 Votes

)

Review

Denmark's Wasted first entered the metal scene in the early '80s with a bunch of demos and a single full-length album, then appear to have closed up shop for 25-odd years before giving it another go around 2013. The Haunted House is their fourth album and continues a sort of horror trend that goes back to their debut, Halloween...the Night Of. This is my first time hearing them, so I can't speak to their earlier records, but The Haunted House has a punky, thrashy and somewhat off-putting sound. It's mainly mid-paced but the band does rev it up with some faster riffing and lead work on cuts like "Mr. Black." The vocals are gravelly and often shouted, sometimes not far off from The Dead Kennedy's Jello Biafra and his staccato delivery. They aren't afraid to attempt a little humor on "The King," though for me it falls flat. The songwriting is adventurous but nothing I'd call interesting or catchy and all the performances are standard, so The Haunted House really didn't do much for me. Occasionally I'd find myself tapping my foot, but often I was giving it the side-eye and trying to decide why it was rubbing me the wrong way. I'd say fans of bands that take a few chances like October 31, Portrait and Helvetets Port might find something of value here.

Click below for more reviews
Latest 0-9 A B C D E F G H I J K L M N O P Q R S T U V W X Y Z Various Books/Zines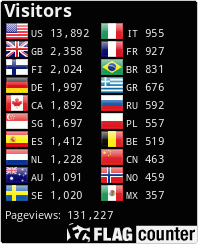 The Metal Crypt - Crushing Posers Since 1999
Copyright © 1999-2022, Michel Renaud / The Metal Crypt. All Rights Reserved.