Review: Midas - Midas
Midas

Label: No Remorse Records
Year released: 2022
Duration: 33:15
Tracks: 8
Genre: Heavy Metal

Rating: 3.75/5

Review online: June 27, 2022
Reviewed by: MetalMike

for:Midas



Rated

3.67

/5 (

73.33%

) (

3 Votes

)

Review

Detroit, Michigan's Midas wear their affinity for the '80s on the straps holding up their Gibson Flying V guitars. Their self-titled debut is full of simple, direct heavy metal with an upbeat, hard rock vibe. It is an American sound with crunchy yet smooth riffs and vocals that have just a hint of grit and gravel. The album starts out strong with the rollicking "Slaves to the Night" and "Hellfire," where the singer evokes Glenn Danzig's signature delivery circa his early solo records. The album gets a little generic in the middle, with songs that feel a little formulaic but then it ends with "Golden Chariots," which has an epic streak and steps on the gas a bit to where it sounds not too far off from Visigoth when they open the throttle. Midas (the band and the album) aren't doing anything you haven't heard plenty of times, but that shouldn't stop you from grabbing a copy if the music of Haunt, Traveler, Screamer, etc. is what gets your fist in the air.

Click below for more reviews
Latest 0-9 A B C D E F G H I J K L M N O P Q R S T U V W X Y Z Various Books/Zines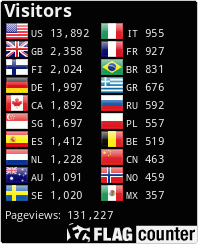 The Metal Crypt - Crushing Posers Since 1999
Copyright © 1999-2022, Michel Renaud / The Metal Crypt. All Rights Reserved.