Review: Denouncement Pyre - Forever Burning
Forever Burning

Label: Agonia Records
Year released: 2022
Duration: 41:34
Tracks: 8
Genre: Black/Death

Rating: 4/5

Review online: June 25, 2022
Reviewed by: Sargon the Terrible

for:Forever Burning



Rated

4

/5 (

80%

) (

3 Votes

)

Review

I could have told you this was an Aussie band without even looking, as they have that characteristic sound. Slaytanic riffage laid over Black Metal tremolo and blasting drums, all topped off with Deströyer 666-styled rasping vocals. I feel like the production could have a little more meat on the sound, but the riffs are a barrage of Thrash-infused fun, and the songwriting actually has a lot more variety than bands of this kind usually bother with. Denouncement Pyre may be a typical Melbourne band on the face of it, but this album delivers a headbanging good time.

Click below for more reviews
Latest 0-9 A B C D E F G H I J K L M N O P Q R S T U V W X Y Z Various Books/Zines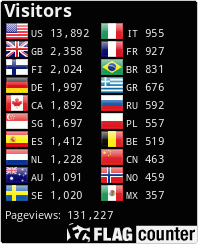 The Metal Crypt - Crushing Posers Since 1999
Copyright © 1999-2022, Michel Renaud / The Metal Crypt. All Rights Reserved.