Review: Acherontas - Malocchio - The Seven Tongues of Δαημων
Malocchio - The Seven Tongues of Δαημων

Label: Zazen Sounds
Year released: 2022
Duration: 42:21
Tracks: 7
Genre: Black Metal

Rating: 4.25/5

Review online: June 22, 2022
Reviewed by: MetalMike

for:Malocchio - The Seven Tongues of Δαημων



Rated

4.5

/5 (

90%

) (

4 Votes

)

Review

Αχεροντας (formerly Acherontas) is a Greek black metal band that's been around for 15 years or so and Malocchio – The Seven Tongues of Δαημων is their eighth full-length album. I've come to enjoy the Greek take on black metal and Αχεροντας's sound is right in that vein; pummeling music that isn't as raw as early first wave Scandinavian black metal but will still peel the paint off the walls and kill the flowers in the neighbor's garden. This band can really wind up a tornado of scything guitars and tortured rasps but in the Greek style, change things up with traditional riffing and clean(er) singing which includes some truly haunting and demented Gregorian-style chants. I enjoy how songs like "Leviathan – The Fervent Scales in Reverence" and "Lucifer – Breath of Fire" alternate between the harsh and really harsh modes Αχεροντας use, but occasionally the band can sit on a riff or motif ("Leviathan" again, "Choronzon - Webs of Alienation") for too long and I was tempted to move on to the next track. That is my only real complaint with Malocchio – The Seven Tongues of Δαημων and it is mostly full of first-rate Greek black metal. Check it out if Rotting Christ, Varathon and other Greek bands do it for you.

Other related information on the site
Review: 15 Years Anniversary of Left Hand Path Esoterica (reviewed by Memnarch)

Click below for more reviews
Latest 0-9 A B C D E F G H I J K L M N O P Q R S T U V W X Y Z Various Books/Zines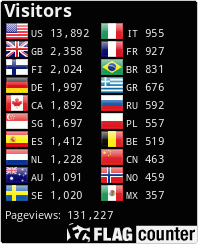 The Metal Crypt - Crushing Posers Since 1999
Copyright © 1999-2022, Michel Renaud / The Metal Crypt. All Rights Reserved.