Review: Livssyke - Solace in Worms
Solace in Worms

Label: Transylvanian Recordings
Year released: 2022
Duration: 21:51
Tracks: 4
Genre: Black Metal

Rating: 4/5

Review online: June 16, 2022
Reviewed by: Mjölnir

for:Solace in Worms



Rated

4.29

/5 (

85.71%

) (

7 Votes

)

Review

Livssyke are a Black Metal band whose debut EP, Solace in Worms, is all about taking the aggression and tremolo riffing of the second wave and marrying it with the melodic sensibilities and bleak mood of US bands like Leviathan and maybe Weakling. Plenty of bands think furious strumming is all you need and forget to make good riffs or create any kind of atmosphere, but Livssyke avoid both of those mistakes by having some sharp guitar work that can keep up with the blasting drumming while also being capable of slow down and generating a good bit of mood when mixed in with the tormented howls of vocalist Paul H, all of which gives the songs more dynamic than your average Gorgoroth wannabe. No one track stands out, but they're all effective blasts of malice and despair that never have to trade in musicality for ferocity or vice versa, which is more than I can say for a lot of Black Metal these days. A promising start.

Click below for more reviews
Latest 0-9 A B C D E F G H I J K L M N O P Q R S T U V W X Y Z Various Books/Zines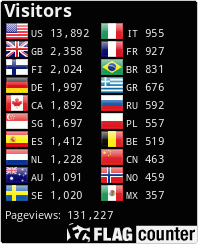 The Metal Crypt - Crushing Posers Since 1999
Copyright © 1999-2022, Michel Renaud / The Metal Crypt. All Rights Reserved.