Review: Luzifer - Iron Shackles
Iron Shackles

Label: High Roller Records
Year released: 2022
Duration: 32:11
Tracks: 7
Genre: Heavy Metal

Rating: 3.75/5

Review online: April 25, 2022
Reviewed by: MetalMike

for:Iron Shackles



Rated

3.38

/5 (

67.5%

) (

8 Votes

)

Review

Iron Shackles is a strange album from this German band that's been knocking around since 2009 but only now is releasing this, their debut full-length. The cover art and band name font scream epic, heavy metal and when the title track kicks in, you are right in the thick of it with booming drums, thick riffing and the kind of echo-enhanced vocals that can take you away from the present in a heartbeat. "Barrow Downs" brings in a '70s vibe with a catchy chorus, Hammond-style keys and a solo worthy of Michael Schenker. After that, the band switches to singing in German on a couple of tracks and the mood gets noticeably brighter, not really something you expect from epic metal. It culminates with "Der goldene Reiter" which has a riff and vibe that is so '70s punk, I did a quick search to see if it was a cover (it doesn't appear to be, but maybe I missed something). Iron Shackles wraps up with "Attila (Blazing Hooves)" which bookends the album with another solid epic track to match the opener. So, what you get is some solid epic metal in the Omen, Manowar, Manilla Road vein with some odder compositions that defy easy categorization. I'm still wondering if I like Iron Shackles or if I really like Iron Shackles as each time I listen, it sounds a little different to me. If you want metal that isn't like everything else and like a chunk of epic metal in the mix, this is definitely one for you.

Other related information on the site
Review: Iron Shackles (reviewed by Michel Renaud)

Click below for more reviews
Latest 0-9 A B C D E F G H I J K L M N O P Q R S T U V W X Y Z Various Books/Zines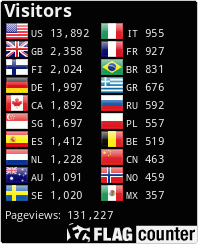 The Metal Crypt - Crushing Posers Since 1999
Copyright © 1999-2022, Michel Renaud / The Metal Crypt. All Rights Reserved.