Review: Lecherous Nocturne - Occultaclysmic
Occultaclysmic

Label: Willowtip Records
Year released: 2018
Duration: 40:50
Tracks: 9
Genre: Death Metal

Rating: 3.5/5

Review online: February 11, 2021
Reviewed by: Michel Renaud

for:Occultaclysmic



Rated

3.5

/5 (

70%

) (

4 Votes

)

Review

This is brutal death metal that errs on the technical side of things, so it's not what one might expect from the genre as there is some order to the chaos and some technical wizardry popping up here and there, sometimes at the most unexpected moment. If not for the technical aspect, this would be kind of generic as far as brutal death goes, so they have that going for them though this can get old quick. How could I put it... I'd call this an "inoffensive" album. You can have it playing and nothing on here will annoy you, but you won't necessarily get the urge to put it on either. They're playing in a crowded genre and they're doing it well but, unless you're curious about the technical aspect, an acquired taste, there's no reason to get this over some other album. Decent, and certainly good for those times when you want wall-to-wall brutality with a twist.

Click below for more reviews
Latest 0-9 A B C D E F G H I J K L M N O P Q R S T U V W X Y Z Various Books/Zines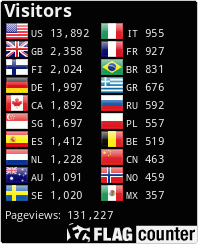 The Metal Crypt - Crushing Posers Since 1999
Copyright © 1999-2022, Michel Renaud / The Metal Crypt. All Rights Reserved.