Review: Lost Legacy - In the Name of Freedom
In the Name of Freedom

Label: Pure Steel Records
Year released: 2020
Duration: 45:48
Tracks: 8
Genre: Heavy/Power Metal

Rating: 3.75/5

Review online: February 21, 2020
Reviewed by: Mjölnir

for:In the Name of Freedom



Rated

3.5

/5 (

70%

) (

2 Votes

)

Review

Lost Legacy are an American band that have been singing about supporting the troops since 1998, and 11 years after their debut they're back to wave Old Glory once again with their sophomore effort, In the Name of Freedom. Nothing fancy here, just some chugging Power Metal with good hooks, solid riffs, and plenty of energy to spare. The vocals may be a sticking point for some, as singer David Franco essentially sounds like Biff Byford with a deeper tone and significantly less polish. He can be really off-key in places, but his high-octane delivery and some solid choruses get past a lot of that. The only real failing is in the lyrics, which are certainly patriotic and well intended, but also have the nuance and depth of the ramblings of your average redneck with truck nuts hanging proudly from the back of their car, albeit a bit more critical and less jingoistic than that would imply. If you're looking for some serviceable Metal to salute the flag too, then you can do a lot worse than this.

Click below for more reviews
Latest 0-9 A B C D E F G H I J K L M N O P Q R S T U V W X Y Z Various Books/Zines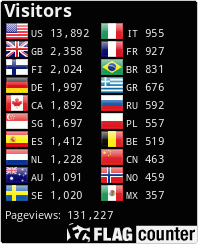 The Metal Crypt - Crushing Posers Since 1999
Copyright © 1999-2022, Michel Renaud / The Metal Crypt. All Rights Reserved.