Review: Lord Divine - Facing Chaos
Facing Chaos

Label: Fighter Records
Year released: 2019
Duration: 1:01:38
Tracks: 11
Genre: Progressive Power Metal

Rating: 4/5

Review online: May 16, 2019
Reviewed by: Bruno Medeiros

for:Facing Chaos



Rated

4.33

/5 (

86.67%

) (

6 Votes

)

Review

Lord Divine have been around for quite a while now, but it was not until this album that the Rosario natives achieved some notoriety, mainly because powerhouse Diego Valdez (ex-Helker, Iron Mask, Lords of Black) is now their lead singer. What we have here is a semi-modern take on the prog/power genre with a lot of nods to mid-era Symphony X and other stalwarts of the genre like Pyramaze (mainly on the instrumental side) and Elegy. Valdez even sounds like a mix between Russell Allen and Ian Parry at times, especially on up-tempo tracks like opener "Reborn" and "The Darkest Light"–which features a guest appearance by Bark Boals.

There's not much originality here, but the key members of the band remain the same so there's a sense of solidity to the album and the more melodic instrumental lines makes for an interesting mix. Facing Chaos is very well written, beautifully crafted and a ton of fun; recommended.

Click below for more reviews
Latest 0-9 A B C D E F G H I J K L M N O P Q R S T U V W X Y Z Various Books/Zines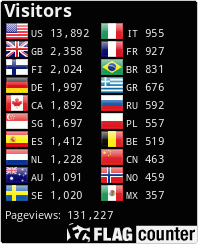 The Metal Crypt - Crushing Posers Since 1999
Copyright © 1999-2022, Michel Renaud / The Metal Crypt. All Rights Reserved.